1. Heunghwamun Gate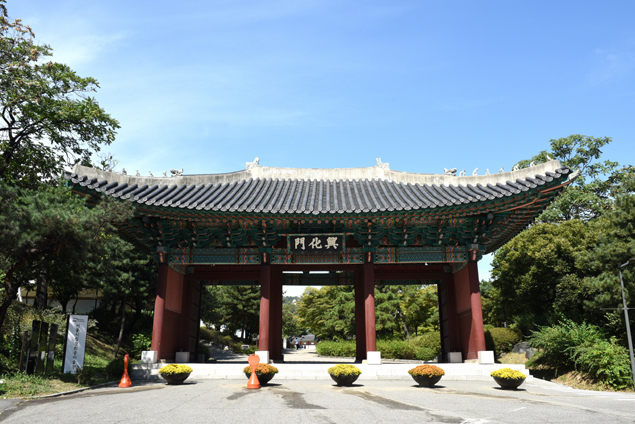 Heunghwamun was the main gate of Gyeonghuigung Palace. Originally, it was situated just next to the current Salvation Army Center, facing the direction of Jongno Avenue. When the adjacent road was expanded in 1915, the gate was sold and installed as the main gate of Bakmunsa (now the site of the Shilla Hotel), a shrine dedicated to Ito Hirobumi, the Japanese resident-general. Heunghwamun was restored and moved to the current site in 1985.
2. Sungjeongjeon Hall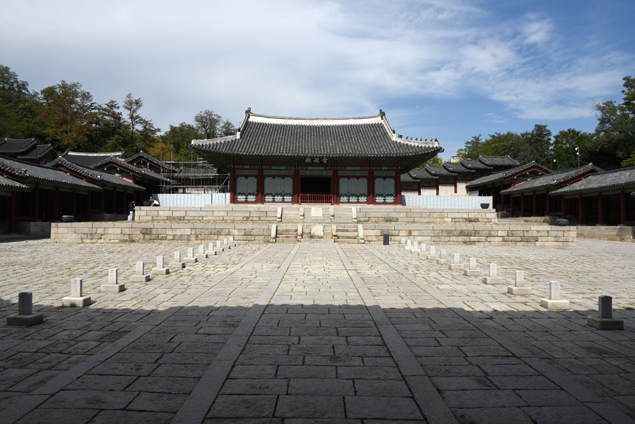 Sungjeongjeon, the main hall of Gyeonghuigung Palace, was moved into Jogyesa Temple to avoid harm by Japanese in 1926. It now serves as the Jeonggakwon (Hall of Righteous Enlightenment) of Donguk University. Due to it is too old to move again into old spots, Korea government reconstructed as it was from 1989 at the old site.